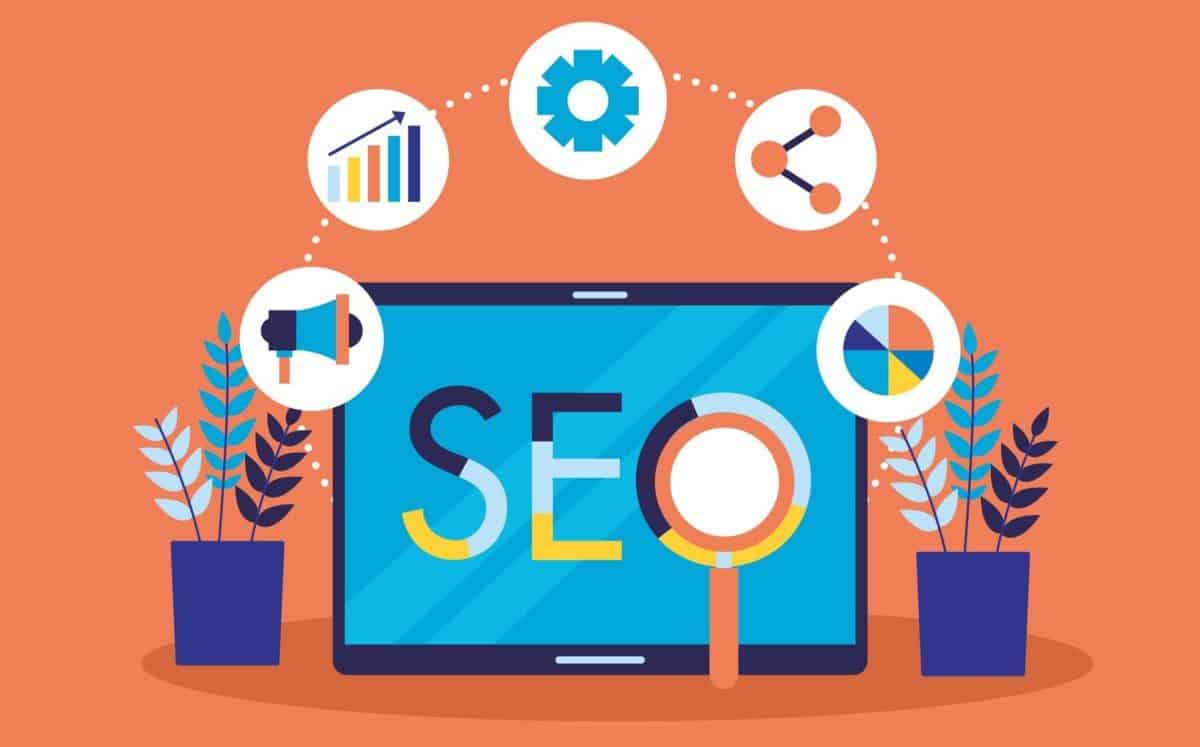 29 Nov

5 Reasons Why SEO is Important On Your Website

My clients always ask me "Does my Website need SEO?". I'm sure that by now you know that in this day and age everyone needs SEO if you want to be seen. I mean, SEO is an essential part of any business, big or small.

Search engine optimisation is an important element of any business's digital marketing strategy. It can help to drive traffic to your website, increase conversion rates, and improve customer experience. Plus… the more visitors you have, the more likely you are to convert them into paying customers.
What is SEO?
In short, SEO is the art of ranking your website high on search engines to make sure your website is easily found. SEO stands for Search Engine Optimisation (Google, Yahoo, Bing, etc.).
Search engines are a gateway to the internet, and they are also an access point for most people who want to find information on websites. If you want more traffic, SEO is one of the best ways to make this a reality.
In this post, I will explain the basics of SEO and 5 main reasons why you need it on your own website to get more traffic from Google.
First, let's talk about the basics.
Keywords
Keywords are an important part of SEO. Every time you write a sentence, you should be considering how others might search for it. While this may seem like a small part of the overall process, keywords can help your site rank higher in Google and drive more traffic to your website.
The most basic way to start is by choosing keywords that describe what you write about on your blog. This will give people who want information about that topic something to find when they search for it in Google and other search engines. It's also important to choose the right words. ​​The right keywords will help you target the right people and get more traffic to your website. This is where keyword research comes in, we'll talk about this another day. Just to give you an idea, these are ways of getting keywords:
– From a list of most popular search terms on Google Keyword Planner.
– Using a keyword tool like Ubersuggest or SEMrush or KeywordTool.
There are many factors that determine the success of a website, but one of the most important ones is On-page optimisation.
On-page optimisation is a process of improving and optimising the content of your page to get high search engine rankings. On-page optimisation consists of various elements such as title, meta description, headings and so on.
For example, By using appropriate keywords in the title tag, you can direct search engines to your website for specific keyword searches. Adding relevant keywords to other tags will help improve your ranking for other keyword searches.
Link Building
So now you know that the goal is to get your website to the first page of Google and other SERPs.
Now let me share with you a trick that can help you drive more traffic, link building. Links are an integral part of Google's algorithm – they help your website rank higher. This is all about getting links from other websites to yours.
This might seem like a time-consuming process, but believe me, it works. If you follow the right strategies, you can boost your site's search ranking and begin generating more traffic.
The best part about link building is that it's free.
With the help of Link Building, you will be able to create backlinks to your website or blog. Just to give you an idea:  You can get links by getting other people to write guest posts on other sites, you can join forums and social media groups, and share quality content on social media and redirect it back to your site.
Now let's get on to the main reasons.
1. Want More Traffic? SEO is the Answer
Most people think that to get more traffic they need to improve their website, but this is not always the best answer. The first step should be improving the SEO of your site. If you optimise your site well, it will automatically appear higher in search results and drive more organic traffic to your site.
The purpose of getting top rankings is to bring more traffic in and subsequently, that traffic ideally translates into customers.
2. SEO is Key to Understanding Your Audience
You want your target audience to find you online. This is where SEO comes in handy, It is all about writing content that people want to read, and that search engines want to display in the results.
To do this the right way, you need to know what your customers are looking for.
Sounds easy right? But How can you tell? You can ask them directly on social media.
3. SEO is Cost-Effective
If you're a small business with a very tight budget, this one's for you!
You may not have a lot of money to spend on Ad campaigns, it's ok don't fret. SEO is relatively cheap.
So what do I mean by this? Well, if we compare it with pay-per-click advertising, SEO can help get the word out about it for almost nothing. It's free to submit your site to directories, and there are thousands of other things you can do online to get more traffic at almost no cost.
To give you an idea, Google loves fresh content and it's probably the best tool you can use to drive traffic (and sales) to your website. You can start by creating simple blogs with keywords that would rank for your industry.
4. SEO Is Forever and The Potential is Great
SEO is here to stay and will be around indefinitely. It's not going anywhere soon. Even if search engines like Google make drastic changes to their indexing algorithm, there will always be someone looking for something on the Internet using Google or any other search engine.
Also, SEO is quantifiable. That means you can measure the efficiency of every single thing you do on your website or blog through SEO analytics. It can help you plan out your marketing strategy even more effectively to reach out to potential customers.
5. SEO Boosts Your Authority
What makes web indexes like Google, trust your site? Authority.
This 'authority' decides your site's positioning situation in query items.
At the point when you are consistent with implementing the three best practices recorded above, you will see your site gain authority and eventually gain traffic online over time.
To wrap things up!
There you have it, all you need to know about SEO and 5 main reasons why it is important on your site. The role of SEO these days is more important than ever before.
SEO will help your customers find you and what they need. Implementing a great SEO strategy will greatly benefit your brand.  The environment is always changing but the opportunities are almost limitless. So if your website is not ranking the way you want it, SEO is the key to increasing your presence.
I hope you find this information useful. If you like it, comment and share!