13 Jan

Top Digital Marketing Trends to Leverage in 2020

The buying behaviour of your target audience is rapidly changing and businesses who are not staying on top of these changes risk losing potential or existing customers to their competitors.

Since customers prefer to find the products and services they need quickly with ease, you will need to invest in the customer's buying journey and optimise their experience to get the best out of them.

In this article, I will be sharing my top three predictions that our digital marketing agency has researched, tested and implemented for a lot of our clients who are seeing immediate results in their business growth.

Let's dive into it:
1.) Multi-screening: In today's age of short attention spans, multi-screening has become more popular than ever. Multi-screening, as you can gather from the name, is the term used when the end-user is on multiple digital devices at the same time, for example, using a mobile phone and watching the television simultaneously, or moving between screen-based devices sequentially. Why exactly do people do that? To get things done, or consume content as quickly as possible.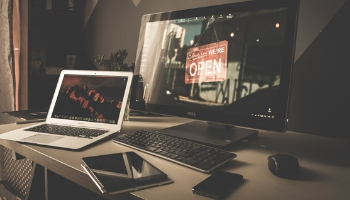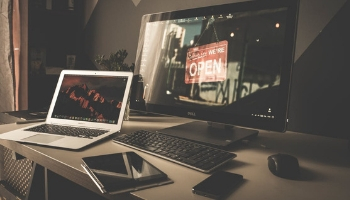 Good to know stats: 77% of the time people watch TV, it's with another mobile or portable device.
A study by Google insight shows:
– Screen-based devices account for 90% of our interactions with media
– 4 most popular screen-based devices are mobiles, tablets, computers and televisions
– At average, we use 3 separate screen combinations daily
– Activities that take place during multi-screen usage includes and is not limited to: emailing, browsing, social networking, gaming, watching videos, etc.
– Most search queries take place on smartphones and tablets.
To get ahead of this trend you need to have a fully mobile-friendly website, with an average of 4sec load speed (since 70% of the world are still using 3G mobile data, website loading speed is crucial to reducing bounce rate on your website).
2.) Voice search: this picked up its momentum in 2018 and does not look like it's going to stop anytime soon. Nearly one in five adults in the U.S today have access to a smart speaker. That is one in every five households which is mostly shared among other individuals within their home. Smart speaker adoption grew in the U.K. in 2018, rising to 9.5 million monthly active users according to eMarketer.
Smart speakers and voice-enabled digital assistants are independent hardware devices with AI-powered software, that enable the end-user to use voice commands to make a query.
Examples of voice search speakers are Google Assistant, Alexa by Amazon, Siri by Apple etc. This AI-powered technology can also be found in smartphones, smart TVs, wearables and many more.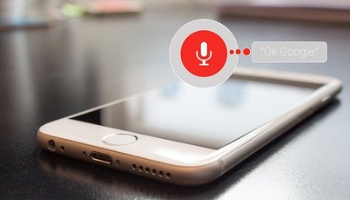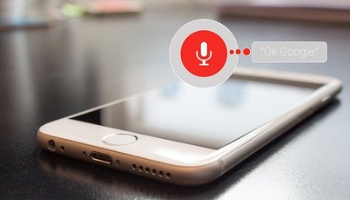 So why are your customers inclined to use this technology? Simplicity. Voice search is mostly used while people are busy and their hands are occupied, e.g. driving, cooking.
We expect to see a lot of companies competing to gain the end-users attention via this format as many are already struggling to understand how to rank in this space.
To get ahead, think about what your end-user would say in a mutual conversion rather than what they will type in search engines.
3.) Video Marketing will still be on my top list this year.
90% of customers report that product videos help them make buying decisions.
Let's be honest, most of us would rather watch a video describing a product than reading a lengthy product description. The reality is people don't have the time, the quickest way to help them digest our content is through visual communication.
Three major reasons you should start Video Marketing today: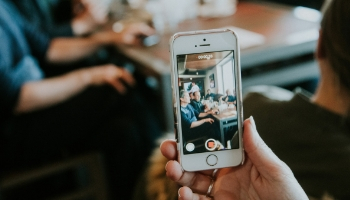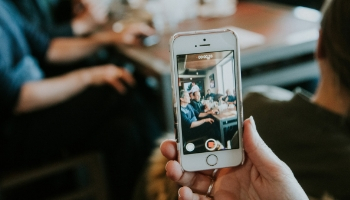 – Build brand awareness; the more people see originality in your video content, the more likely they are to trust you and your brand. Don't spend huge budgets on a video and expect your audience to care.
Show your audience your brand stories, brand journeys, behind the scene actions, things that many businesses often take for granted. People like to feel connected to faces within a brand.
– Video marketing can increase your site's SEO ranking
One of the search engines ranking factor is how long a website visitor stays on a web page. A video business card on your home page, for example, will help you improve the visitor's duration on your website.
– Social media platforms are crazily in love with video content right now
Join the party, social networks such as Facebook, LinkedIn, Instagram and Twitter all favour video content far better than text or other content. We have seen this trend with their Live Stream features.
– Youtube is the second largest search engine as more people gravitate towards getting information that has visual communication. Publish weekly/monthly video content for your industry that solves real-life problems will gain you or your brand more visibility online.
In conclusion, you don't need expensive filming gear to create engaging video content, a smartphone with a decent camera, good sound quality and a well-lit environment will do the job. When you are creating content for online use, be mobile-friendly conscious. And lastly, people are no longer only texting for search queries, now they ask their smart devices too.