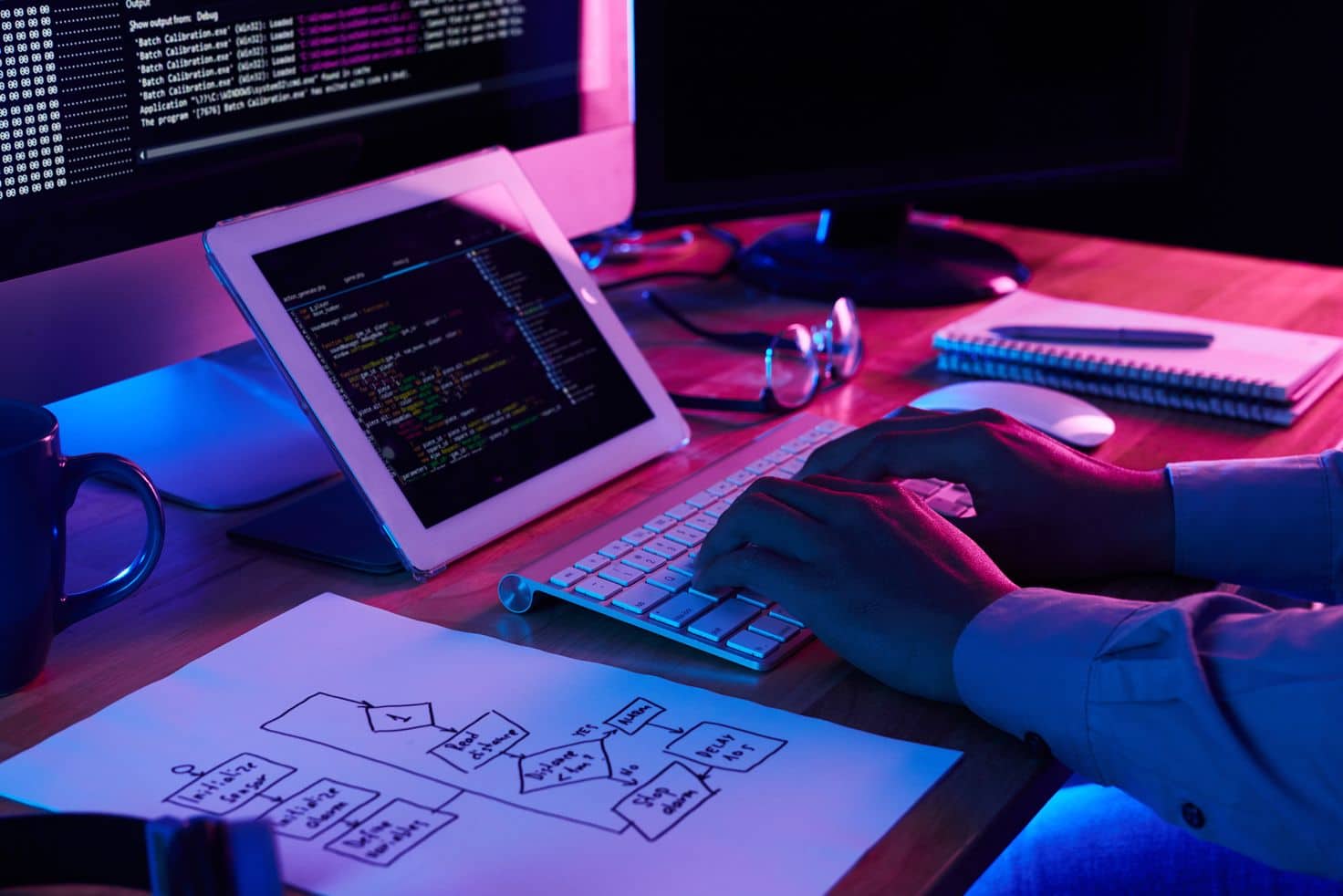 29 Nov

What Does a Web Designer Do? How to Hire One

Web design is often underestimated but if done correctly, your website's user experience will receive a greater engagement.  In this article, we'll discuss what you can do to ensure your website project has a successful outcome. In order to achieve the goal of having a great website, it is important to have a team with diverse skill sets and personalities working together. This will allow your project to have the best possible chance of success.

Based on my 10 years of experience consulting SMEs on business development & marketing strategies, plus co-founding a Manchester base fast-growing digital marketing agency (TAD360.com); here are the top 6 roles every successful web design project needs:
1. Project Manager
The project manager is the person in charge of your web design project. They make sure realistic milestones are set for the rest of the team working on your website. With this person in place, it leaves you room to concentrate on running your business. The project manager makes sure realistic milestones are set for the rest of the team working on your web design project.
So what exactly does a good project manager do?
The first thing they have to do is be sure that all of the team members are producing good work. They have to set goals for each person and keep track of their progress. If someone isn't meeting expectations, then they should be brought into the manager's office immediately so something can be done about it before problems escalate.
Basically, the project manager makes sure realistic milestones are set for the rest of the team.
In other words, They routinely check with the team for obstacles and progress made on the project, then communicate this to the client and stakeholders.
2. Web Architect
This person, also known as a web strategist, researches the best wireframe to use for your web redesign project and makes sure that your website meets user needs.
This is the person in charge of UX/UI. (User Satisfaction and User Interface respectively).
Website creation is a complex process that requires the expertise of professionals. You might have heard these professionals are also sometimes mistakenly called web designers. See, a web architect's focus is to make sure website users can easily navigate your website. But Web designers deal with the aesthetics of your website, whereas the architect focuses on functionality.
A bit confused? Don't worry. I'll talk more about this below.
3. Content Specialist
​​How you word a phrase can be a factor in whether someone buys or takes action on your website. You must have heard the saying 'it's not what you say, it's how you say it'.
Oftentimes, website content writing is given to an inexperienced person. This usually leads to poor conversion or project delays.
Content writers are an integral part of the digital marketing team. Content writing is a specialized skill; it requires hard work and dedication to become a good writer.
To be a good content writer, you must know everything about your niche: you need to be well-versed in the topic and understand your audience. The more knowledge you possess, the better content you will create for your audience. The more specific and actionable this information is, the better off all parties involved will be. This will increase blog traffic as your readers want practical steps that they can implement immediately into their business or daily lives.
Why do content specialists matter?
You have a great product or service, and you're ready to bring it to an eager audience. But how do you get the word out there? There are so many options for advertising available these days – email marketing, print ads, television commercials – but there is one medium that is more effective than all of those combined: content marketing. And that's where your content specialist proves to be an invaluable asset to your team.
4. Web Design
Your website is your first impression; a talented web designer should be able to make sure it's a great one.
The wireframe provided by the web strategist is used at this stage by the designer to create a mock-up of each page of the website. The role also includes the designer using graphic design skills to complete image manipulation, essentially creating a modern interface to stimulate user engagement.
Why does Web Design matter?
In the digital world, web designers are the ones who create websites and other visual elements of a website. If you want to do business online, it's important that you have a good web designer.
Web designers can improve your marketing strategy by crafting your brand identity and building an online presence with the right colour scheme, graphics, layout design, logos, icons, photos etc. They are also responsible for designing any brochures or flyers you might need in print media which helps to promote your products or services efficiently. A good web designer can make all the difference in getting clients or customers through their doors.
In short: Good design and usability is a huge priority for your users and should be treated as such by you. Your website is the first impression that many people will get of your company, and it's important that they like what they see. A good web designer will know how to make a site look great without sacrificing performance or user experience.
5. Developer
This is where things get fun.
Without a team including developers linking all the strategy, content and design work together, your website will never be built on the proper foundations. The back-end developer (or web developer) uses the web strategy, content, and design to build up the website using code. They also perform multiple tests, ensuring any bugs or concerns are dealt with consequently.
Web developers are important because they take the wireframes and designs made by UX designers, and convert them into functional websites that can be accessed by customers. They have to think about how people will use their sites, and then code it so that it meets the company's goals.
6. Inbound Marketer
Last but not least, the Inbound Marketer.
With all your business' new digital assets in place, inbound marketers use several tools to start increasing lead generation for your business.
Inbound marketers have a special set of skills, and they're more of a strategic type of marketing person than any other kind.
Hear me out, They're not just good at doing things, but also thinking about how to do things better.
This is why you need an inbound marketer:
Inbound marketers specialise in creating long-term strategies and executing them – oftentimes without the help of anyone else – over months and even years. This will include clear statistics and data to back up all your marketing investments.
Takeaway
In the world of free drag and drop website builders, many people think that creating a website is very easy.
Yes, You can set up a site in less than half an hour, but the success of your website will be determined by how you promote it and the team behind it to make it a profitable website.
This is the part that requires teamwork and commitment from all parties involved.
Trying to redesign your business website without the expertise of the roles above can be frustrating. Partnering with a reputable web agency will not only save you time but also save you the headache so you can concentrate on what is more important; running your business.
The idea of starting a website for your business is not new. Every year, millions of entrepreneurs around the world are creating websites for their businesses. However, only a fraction of them are successful in generating revenue from their sites.
Don't leave your upcoming website revamp to chance, if you are looking to earn money online with your website or blog, then give us a call today! We are happy to help.